There are Different Types of Tables if you are in the search for that perfect table for your home? Getting the right pieces for different areas can be quite stressful when doing a little remodel around your house. When you finally get to the table topic, there are also different aspects you need to consider to get the one. Today we'll be sharing with you different types of tables to make your quest a bit easier.
So it is finally time to replace your decade-old table, and you have no idea where to start. Tables have an important role; these not only can elevate your space, making it look chic, but you also need them to hold stuff for you. Therefore, different types of tables serve different purposes, so in reality, every home needs a convenient mixture that will make your home more comfortable.
From the bedroom to the living room, tables are a key piece of furniture that must be carefully considered. And for that, you need to learn about the different types of tables to suit your home the best. Check out below a list of the different types of tables you can find.
Different Types of Tables
Cocktail Table
Stylish and elegant, these decorative tables are perfect as centerpieces in a living room or outdoor seating area. They are large enough to hold drinks and snacks while entertaining guests yet compact enough to save valuable floor space. These are our most popular tables and can be used in many different décor and design applications.
his adjustable table is a must have for DIY and professional decorators. Mix short and tall tables for a vibrant, full feeling in your event venue. At home, change the column height to transition from your kitchen to the bar in your new game room.Assembly The materials in this useful table are Birchwood and Chrome Steel, its dimensions are 30″ L x 30″ W x 42″ H.
The non-marring floor glides prevent scuffing of your floors, also have a frame locking mechanism that prevents the dreaded "Fold-up" of your cocktail table when using spandex table linens.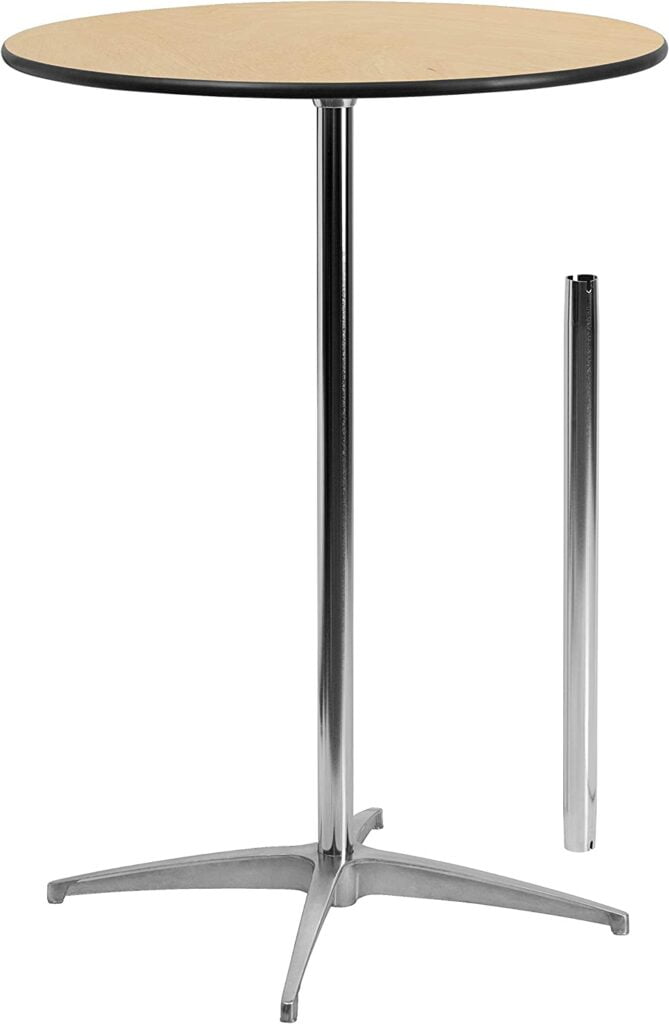 Features:
Commercial-grade construction
Available in three sizes
Adjustable height.
---
Vanity Table
These tables are designed to fit conveniently into most bedroom designs and layouts and offer functionality for the busy individual on the go. Getting ready for the day ahead has never been easier than with a quality vanity table.
This elegant lighted vanity table with mirror and 9 Hollywood style LED Light Bulbs will glamorize your bedroom or changing area that you've always dreamed of owning.
Get the full picture in the large mirror with soft and non-dazzling light to prep for the coming day or primp for a night out.
This makeup table features 2 big drawers for keeping all of your jewelry, makeup, and accessories corralled while a large tabletop.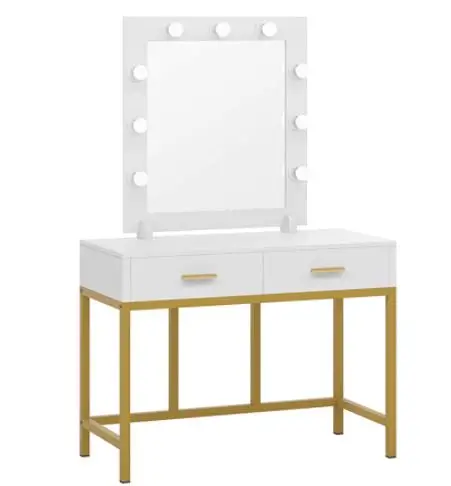 Features:
Stylish
Durable
Aesthetic
Removable mirror
---
Accent Table
Sometimes, a focal point or a design element is missing from a room to bring everything together. Accent tables provide a decorative feature while also supplying some functional space for you at the same time. It is the perfect way to add a special touch to any room of your home without expensive furniture accessories.
The Eugene Accent Table with a simple design and plenty of storage include one drawer and cabinet. Satin Nickel knob and is ready to assemble.
The table fits easily into traditional and modern interiors with clean lines, slightly tapered legs, and an uncomplicated design.
Set the table next to a sofa in the living room, or use it as a nightstand with a lamp placed on top. The table is crafted out of wood/composite with a warm espresso finish.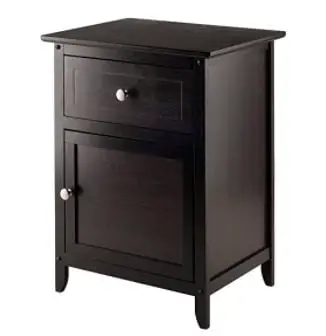 Features:
Rectangular
Beechwood construction
1 drawer and 1 single-shelf cabinet
---
Nested Table
Fun and unique in their design, these nesting tables allow you to customize table space depending on your wants and needs at a particular time. These one-of-a-kind tables also make it easier to minimize floor space usage when you do not need as much space, so you are not constantly bringing out and putting away end tables.
Made of solid MDF panel material, smooth UV paint, and bamboo table legs, durable and not easily damaged. Bamboo is more environmentally friendly than wood and can grow in five years, which is suitable for industrial use.
The portable small triangle table could be used as a functional side table alongside the chair, sofa, couch, or bed for frequently using within reach in your living room and bedroom or as a displaying end table for carefully selected decorations in your office (Types of Binders).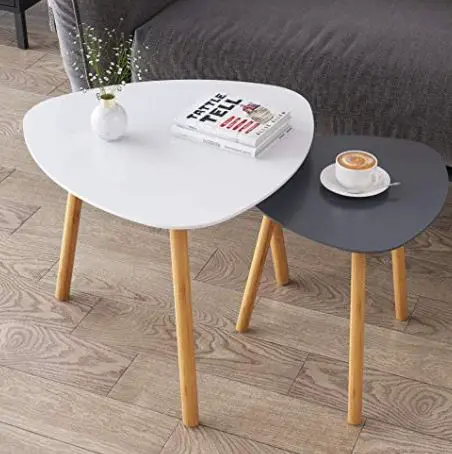 Features:
Modern style
Safe material
Easy maintenance
---
Bedside Table
These tables are small and compact tables that go next to your bed; a convenient spot to place your books, lamp, glasses, and anything else you may need to take off you before going to sleep, without the need to get out of your bed.
A round side table looks great everywhere you put it, used as a round end tables living room; a mid-century modern nightstand for the bedroom; waterproof top to make a nice potted plant stand; also as a mini gold coffee table for small spaces.
This midcentury modern side table is very sturdy and stable, super easy to assemble; also great for displaying books, magazines, coffee cups, perfect size for home décor.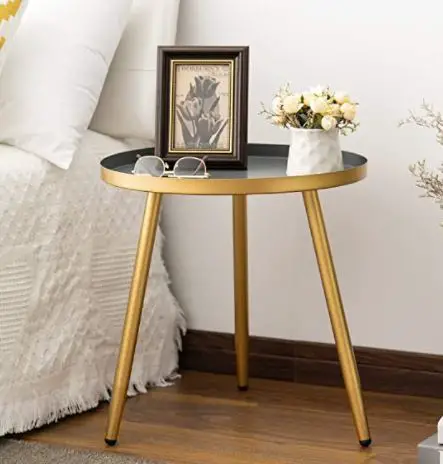 Features:
Multi-function
Metal with powder coating finish
Easy Assemble
---
Common Questions About Different Types of Tables
What are the types of tables a home needs?
The seven types of tables commonly used at homes include:
Desk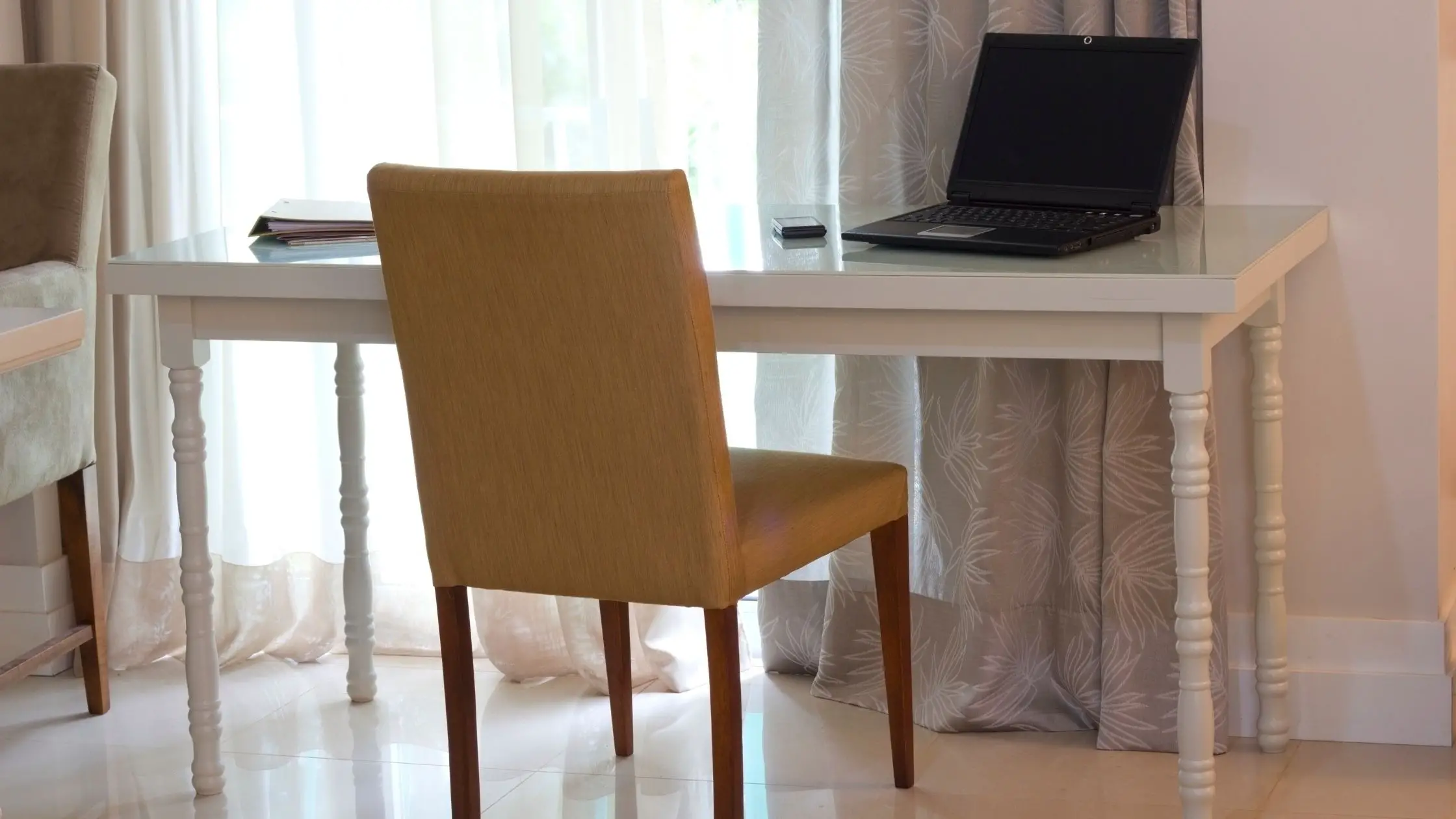 Having a desk at home has become more essential than ever. A desk can be used not only for working but also as a table for studying and to place your computer. A desk is usually designed for sitting in, so the height is adjusted by its user' to provide a comfortable workspace.
Dining table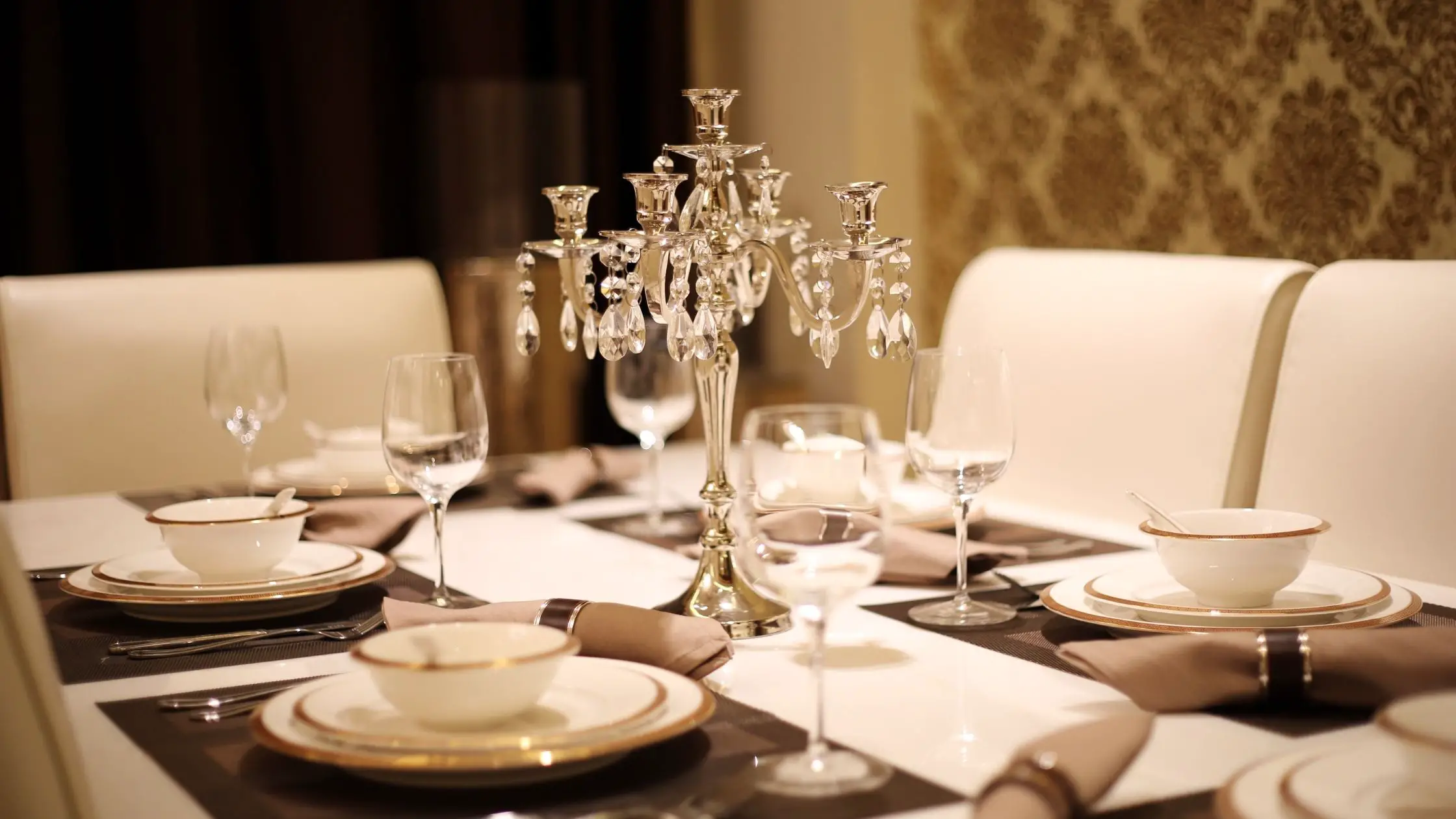 A dining table generally has a wider dimension than others. Dining tables come in square, round, and even oval shapes. It is available in various materials: wood, metal, glass, and marble. It is big and stands out; choose a dining table that suits the room's overall theme. You can also search for the perfect dining chairs.
Coffee table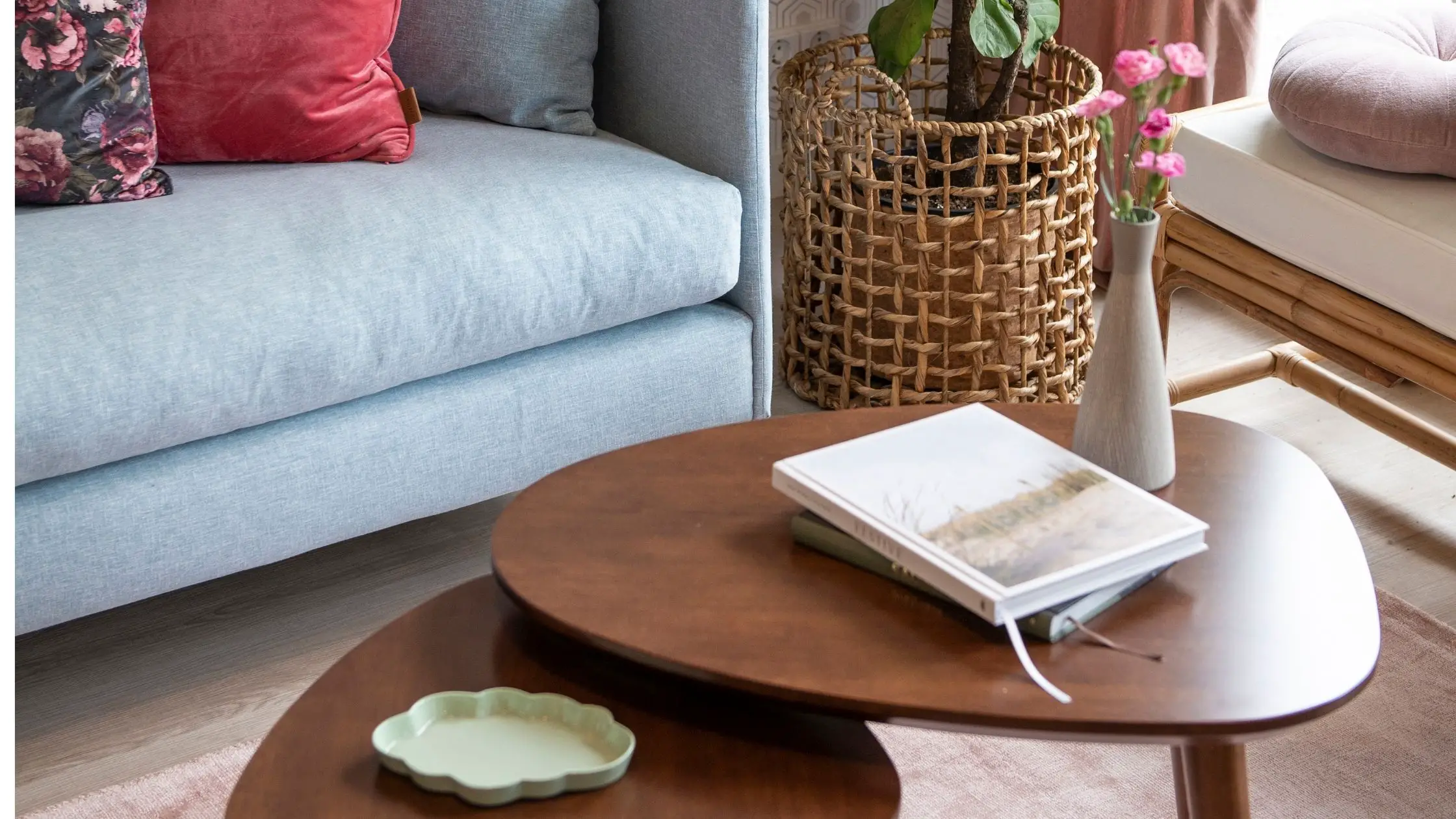 As the name suggests, a coffee table, also known as a cocktail table, was initially made to serve coffee and other beverages. As time goes by, coffee tables become more commonly used to complement a sofa and chairs in a terrace, a living room, and a family room.
End table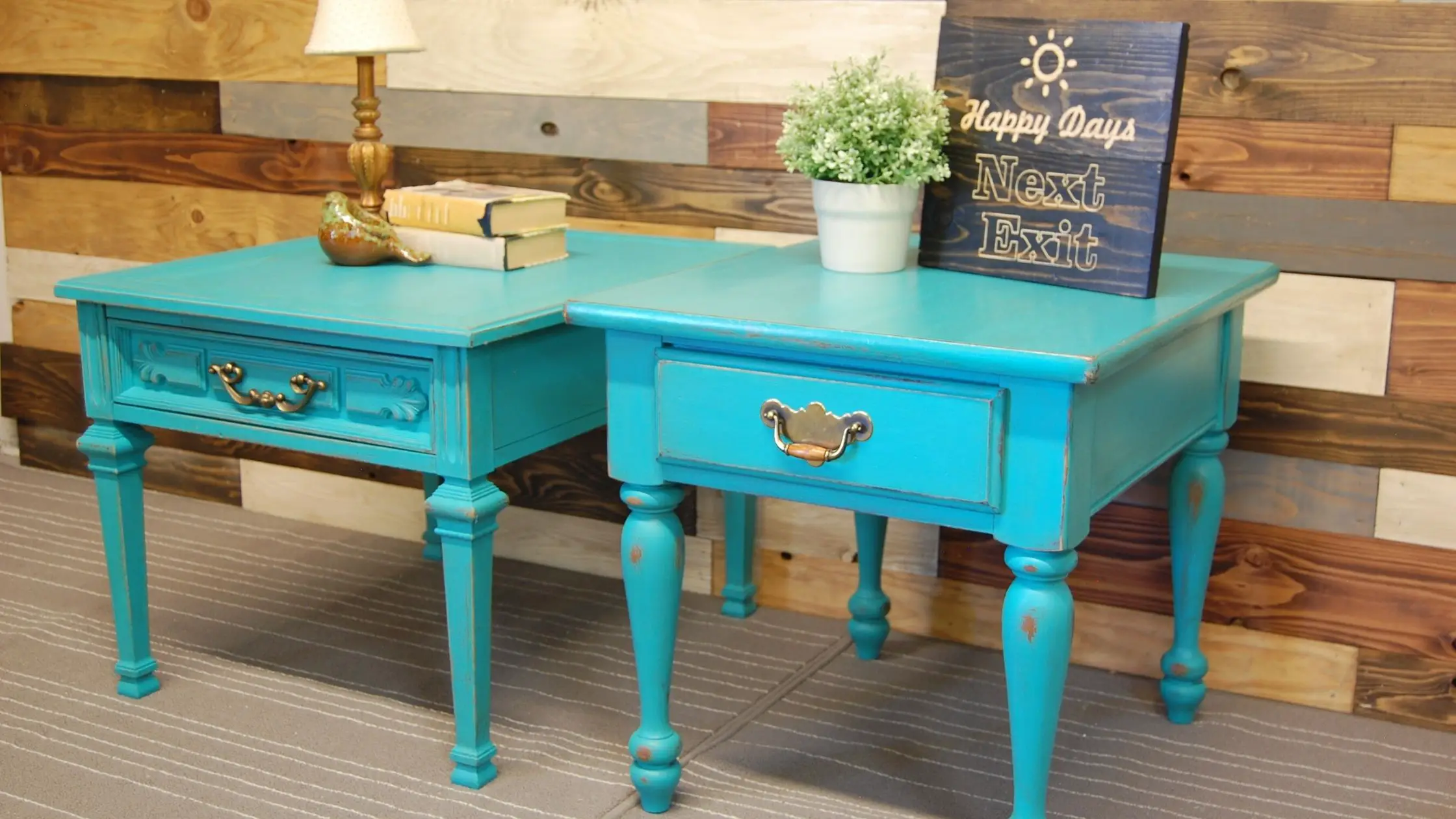 An end table is a small table usually placed beside a chair, a sofa, and a bed. An end table is not generally used to facilitate any activities. Instead, it serves as a place to put things or home decorative elements such as lamps, flower vases, photo frames, or other decorative items. The height of an end table also tends to be lower than other tables.
Console table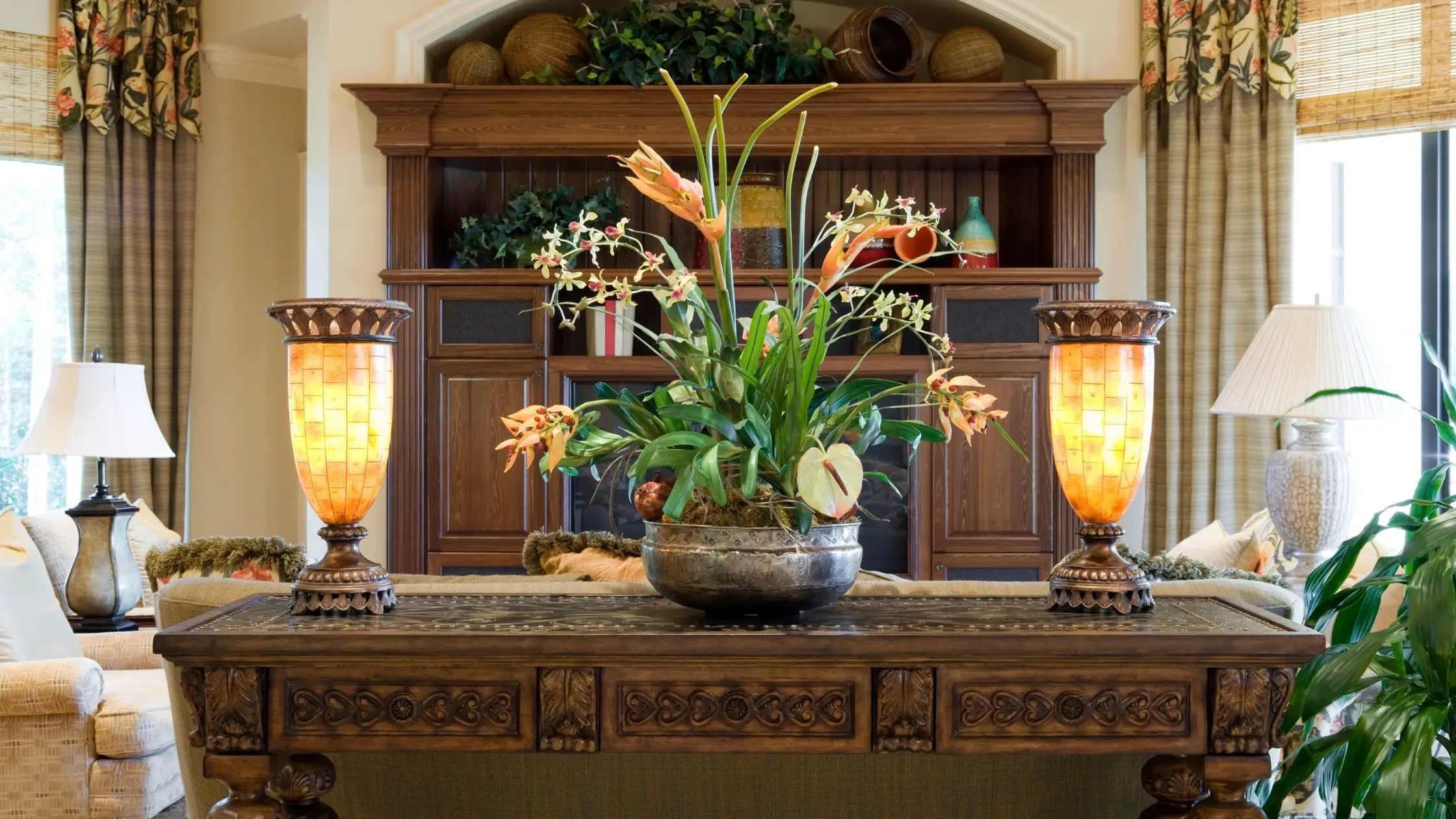 A console table is a table that is usually placed at an empty corner of a room, a foyer, a family room, and corners of other rooms. It serves a decorative and aesthetic purpose. Some console tables come with built-in drawers to keep small things. The height of this table is similar to that of a dining table.
Bar table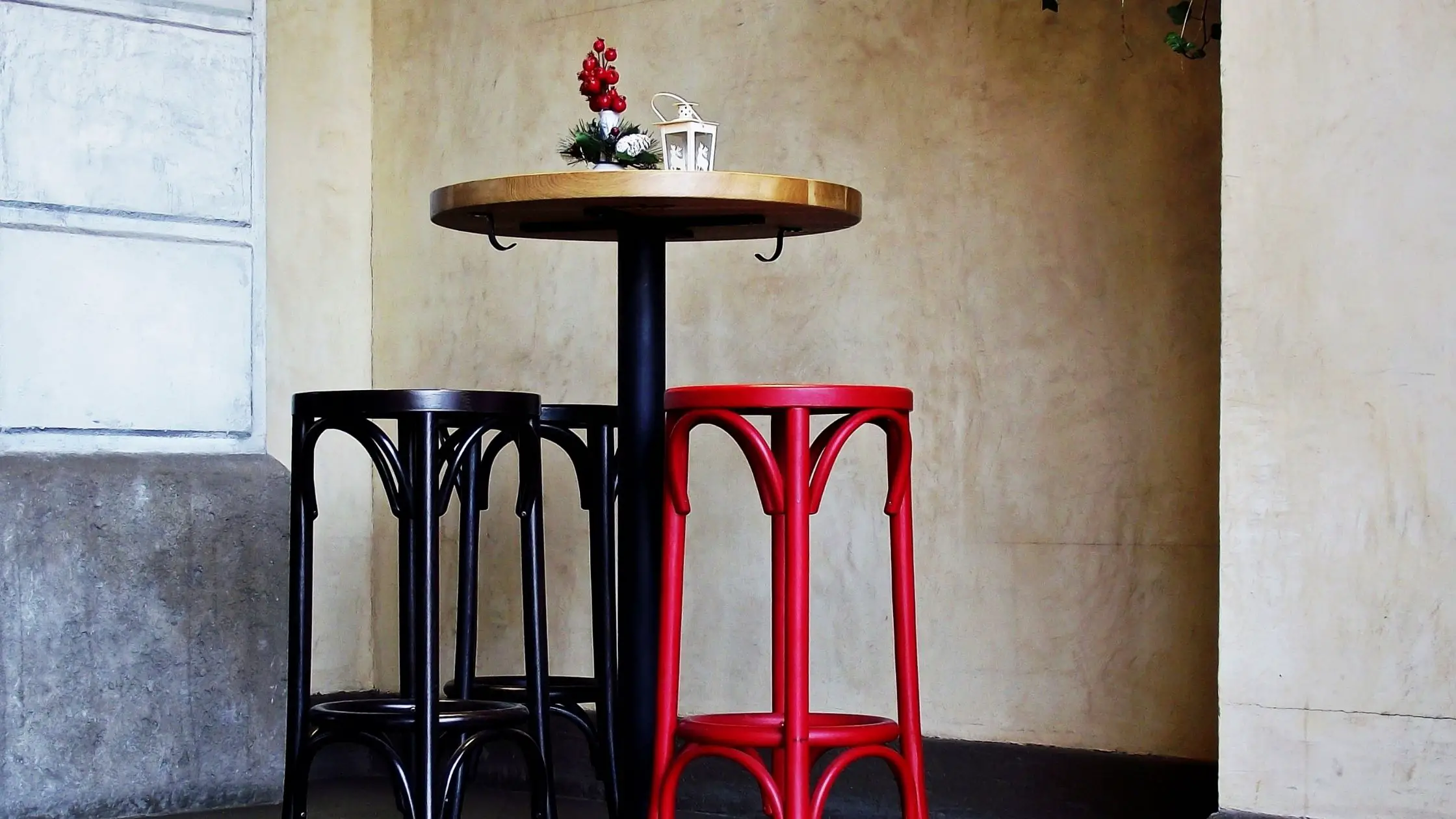 At first, bar tables were indeed made specifically for bars or restaurants. However, bar tables have become increasingly common in homes with dry kitchens. Physically, a bar table is higher than other tables, about 100 cm high and 40 to 50 cm wide. Therefore, if you want to have a bar table, you will have to provide bar stools that are also higher than other chairs in general. A bar table is suitable as a standing table for various activities thanks to its appropriate height.
Garden table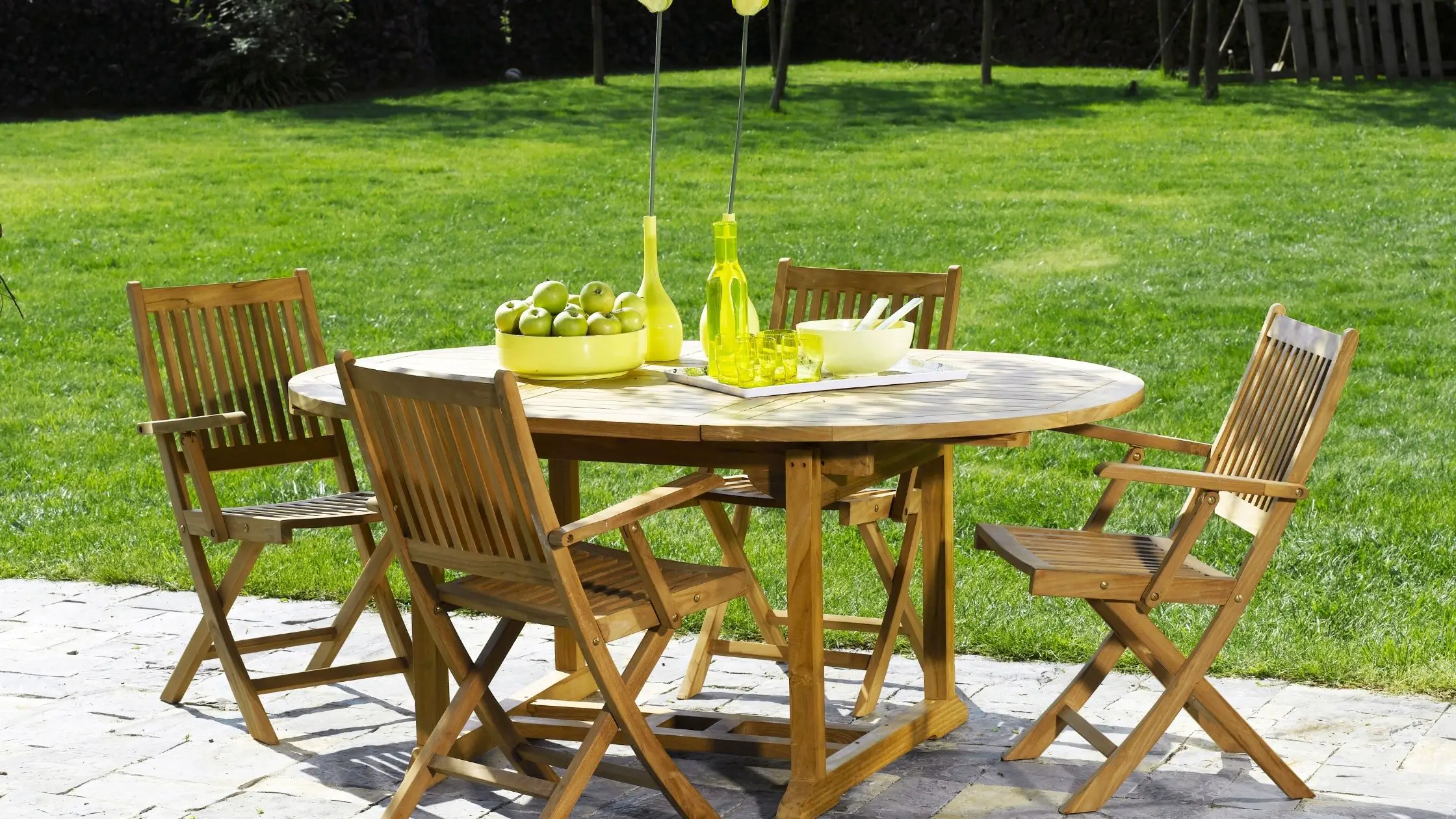 As the name indicates, this table is typically placed in an open area like a terrace or a garden. A garden table is often used to relax while enjoying coffee or having an outdoor barbecue party. As it is placed in an open area, a garden table is a sturdy and weather-resistant material.
What are tables made of?
Tables are made of numerous materials; the most common are:
Wood veneer. Wood veneer is sometimes confused with laminate, but it's completely different; it can be sanded down and re-stained since it is actual wood. It's typically lighter than solid wood furniture and more affordable.
Laminate. Laminate is a manufactured product that looks like wood but isn't. It's usually made of plastic that has been printed to look like wood.
Marble. It's a great choice to add drama or classic beauty to a room. However, while marble tables come in a wide variety of sizes, shapes, colors, and finished edges, it scratches and etches easily and is one of the most high-maintenance options for a tabletop.
Solid wood. Solid wood is a fantastic choice if you want a durable table and will stand the test of time. Usually not light, solid wood furniture can be sanded and re-stained or repainted, which adds long-term value to the table you're buying.
Metal. Often used in industrial pieces, metal can add great lines and depth of vision to your furniture, making your table a centerpiece.
Glass. Glass is fairly low-maintenance though it will have to be cleaned frequently to avoid smears, smudges, and other marks.
Is table height important?
Height is probably the most important decision you'll make in how functional your table will be. Too short, you'll be frustrated and find yourself stooping. Too high, and you'll also find your table unusable.
Table heights vary from tall to very low (think coffee tables). Tall or countertop tables can be used with stools or are designed to be used while standing, while shorter occasional tables should match the furniture they're paired with.
What things to keep in mind when buying different types of tables?
The shape of the table
Height of the table
The material the table is made of
Aesthetic
Functionality