Find the best Types of Candle Holders if you are looking to decorate your home by adding some beautiful candles? We hear you; candles are a simple but much-needed touch in any room, and what makes it better? A beautiful candle holder. The reason why today we'll be telling you about different types of candle holders.
Candle holders do a lot more than just holding your candles in place or preventing wax spills on your furniture; they are wonderful décor accents that can create a majestic atmosphere when used appropriately.
Prepare to impress your guests with fantastic candle holders. Whether you are looking for delicate accents to enhance your home décor or something that exhibits grandeur, candle holders can be just the thing you need. Check out below types of candle holders.
What are the different types of candle holders?
Taper Candle Holder
Taper candle holders are among the most common types of candle holders used in modern times. These candleholders will often be used at restaurants and homes as part of a dinner setting.
It holds tapered candles, which are slim and commonly sold at retail stores. Long and thin, a tapered candle 'tapers" to a point hence its name. Taper candle holders are also long and thin, reflecting the shape of the candles. This type of candle holder comes in various sizes, shapes, and designs.
Different interior designs call for different types of candles. The various types of candles give a unique and distinctive touch to your living room, dining room table, or event décor. A specific candle holder stand is usually made to hold only a certain type of candle.
Lanterns
The lantern is a portable source of illumination. This is the type of candle holder that you can bring outside to guide your way at night.
The enclosure prevents the burning candle from being extinguished by the wind or rain. Another purpose of the enclosure is to reduce fire risks as there would be no way for the candle to drip.
Candelabras
Candelabra is a type of candle holder with multiple arms. The name comes from the Latin word "candelabrum," which means candle-tree. These candleholders were used in ancient times and have been a popular design choice up to modern times.
While most candelabras have five arms, you can find other candelabras with eight arms.
These days, a candelabra is associated with opulence. You can add a candelabra to your home to make it more elegant.
Hurricane Lamps
Many people make use of hurricane lamps both indoors and outdoors. These candleholders will look right at home outside on your patio. It will also look perfectly natural inside when placed on top of a bookshelf or a table. It's a good candle holder that will provide exactly what you need.
A hurricane lamp is also known as an oil lamp because oil is used to light it. This candle holder is also named hurricane lamp because it's tall enough to protect the candle from strong winds. A hurricane lamp can be useful both outdoors and indoors.
Votive Candle Holders
This type of candle holder is specially designed for votive candles. Similar to a tealight, a votive candle is not primarily used for illumination. Rather, it is intended as a decorative accessory. It can also induce relaxation in a space. Most votive candles, after all, are fragrant.
You can get the most out of your votive candles with a votive candle holder. Votive candle holders come in various shapes and sizes. Some are made of glass and can give your room a colorful glow.
Candle Chandeliers
A candle chandelier is just like that lighting fixture hung from the ceiling, although instead of electric lights, it holds candles. And similar to a candelabra, a candle chandelier can hold multiple candles at once.
Tealight
A tealight is named as such because of its original purpose as a teapot warmer. It's not primarily intended to hold candles for illumination but more for decorating a space. It is a type of candle holder that's easy to use. Designed to hold small candles, a tea light is also great at setting the mood for a romantic dinner in your place.
A tealight is traditionally made of thin metal or plastic. It is small and circular. It is approximately 1.5 inches in diameter by 0.6 inches in height. It also comes in various sizes, shapes, burns times, and scents.
Where to buy Candle Holders
The Matte Black Single-Head has a distinctive design, understated but elegant. Different height candlesticks, The visual effect of the high and low undulating candlelight gives you a wonderful feeling.
These are great for a variety of scenarios. Made by skilled artisans who use high-quality metal to create each elegant taper candle holder.
Concise matte surface, Low-key but gentlemanly. Use a soft cloth to clean and dry. Do not use harsh chemicals or abrasives.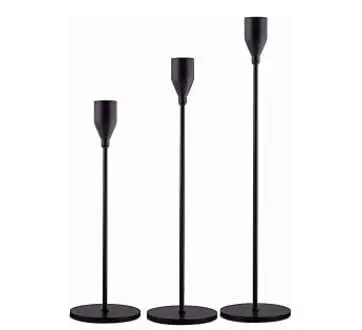 Features:
3 Piece Candlestand
High-quality metal
Elegant design
---
This is a beautiful high-quality hurricane lamp glass replacement. The base is 3″ with a 3 ½" bulge and will fit a #2 burner and 3″ Galleries.
Oil Lamp Chimney Made of Superior Borosilicate Glass Material which will sustain and remain unaffected by high temperature.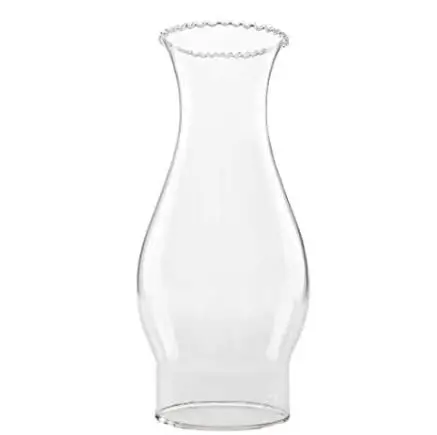 Features:
High quality
Lamp Glass Replacement
---
Not only for home use, but our lanterns are also great for corporate events, restaurants, weddings, various holidays, and parties. With a large selection of color choices, you're sure to find a match to your theme.
These lanterns add color, pattern, and an exotic global vibe to your patio or porch—a medium-sized lantern with large 6″ high glass panels and a large door opening.
It uses tea-light, votive, or small pillar candles up to 3″ x 3″ and is suitable for hanging or use as a freestanding lamp.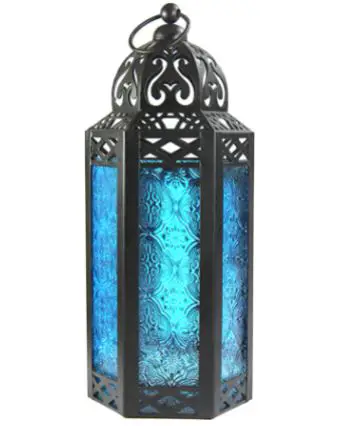 Features:
Powder-coated finish
Metal
Multipurpose
---
This beautiful decorative candelabra piece is guaranteed to be a perfect addition to a formal event or holiday party.
It is a perfect centerpiece for a home table, church, chapel, temple, or any other place you wish to add elegant décor too.
The tall candlestick holder will allow you to provide a perfect amount of light illumination from the 3 candles, with the height of the center candle elevated for a distinguished design.
Features:
Holds 3 Candles
Premium Metal Construction
Home décor centerpiece
---
This chandelier's faceted baubles dangle and reflect the sparkle of six candles set in tinted glass, creating the perfect ambiance for a romantic getaway right in your own home.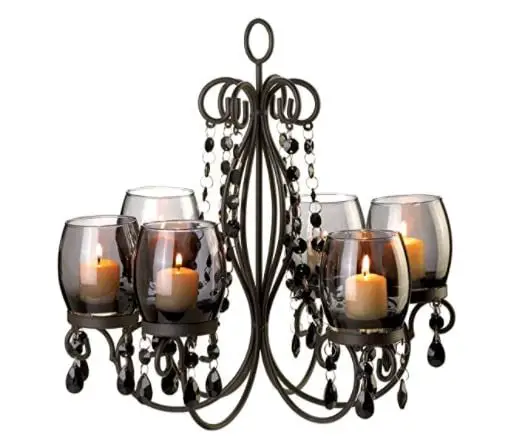 Features:
Metal, glass
Acrylic beads
Weight: 5.7 lbs.
---
Volens gold votive candle holders are perfect for fall weddings, home décor, dinner parties, holidays( Halloween, Christmas ), and special occasions; they add a glamorous glow and old-time elegant look to any table setting.
Mercury speckled effect on the tealight holder will enhance the natural warm light of candles, giving it a vintage but timeless look.
Use these pretty gold mercury glass votives as part of your overall décor or as a favor for your guests.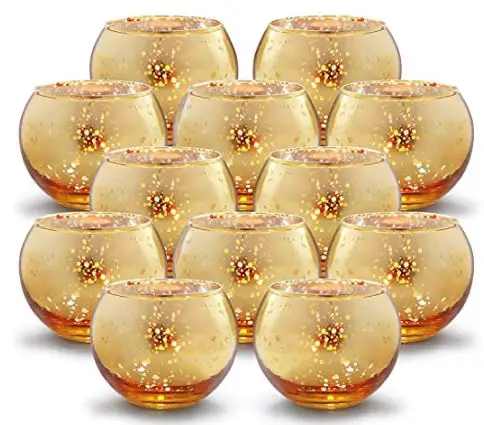 Features:
Antiqued Metallic Finish
Long-lasting
Safe for dishwasher
---
Create a romantic atmosphere for you, and the warm light from the candle holders makes people feel comfortable and relaxed.
Suitable for candles smaller than 4 cm in sizes, such as standard 3.5 cm or 3.8 cm tea wax, LED candles.
Each of the glass tealight holders has approx. 2"(5.2cm) diameter (top) and a height of 1.3"(3.3cm), suitable for dining tables, counters, parties, and wedding decorations without appearing too bulky.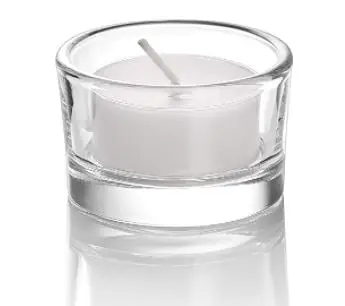 Features:
Clear candle holders
Glass
---
Common Questions About Types of Candle Holders
What is the difference between tealight candles and votive candles?
Often mistaken for tealight candles, a votive candle is a short candle about 2 inches tall and 1.5 inches wide. But compared to a tealight candle, a votive candle is slightly taller and wider, meaning it usually has a longer burn time.
What are candle vases called?
A candlestick, chamberstick, or candelabrum (plural: candelabra) holds a candle in place.
What is the difference between candlesticks and candle holders?
As nouns, the difference between candlestick and candleholder is that a candlestick is a holder with a socket or spike for a candle, while a candleholder is a device for holding one or more lit candles.
What do you call a candle holder with a handle?
A chamberstick is a candle holder with a wide saucer base and, typically, a ring handle. They were designed to Grab the flame from the oil lamp, dowse the flame on it, and carry the chamberstick to light your way to your "chamber" bedroom.
What things to keep in mind when choosing a candle holder?
The type of vessel or candle you have or intend to use at home. For instance, if you have tealight candles, then you should get a tealight candle holder.
The fit or size is also an important consideration. You shouldn't be surprised that tea lights would be out of place in a votive candle holder.
The height of both the candle and the vessel must also be considered. Needless to say, the candle holder height should be proportionate to the height of the candle.