Did you know there are Different Types of Plywood to choose from if you are currently in the process or perhaps thinking about doing a little remodeling around your home? Then it sounds like you may need to learn about the different types of plywood. Plywood certainly is an integral part of any construction or remodeling job, and the right type can enrich the look of your home. The reason why today we'll be telling you about types of plywood.
Whether you choose plywood for exterior sheathing, roofing, subfloors, shelving, cabinets, or furniture, you should know that different types of plywood are used for different purposes. Certain types are even used for airplanes and others for boats.
Now that you are aware there are wide-ranging types of plywood, getting the right type for your specific project becomes vital. And with so many options, it can become challenging knowing what choice is best. With this guide, you can rest assured that you'll be on the right track to learn about different plywood types.
Types of Plywood
Russian-grown Baltic Birch plywood is prized by woodworkers everywhere. Manufactured using the latest methods in wood production, this hardwood from the snowy forests of the north is highly durable and creep-resistant.
The Baltic Birch sheets of thick plywood layers are designed to glide smoothly through laser cutters and scroll saws, making them the ideal thin wood sheets for efficient woodcutting.
Graded according to the Russian Baltic plywood standard as B/BB, this hardwood has a single-piece face and a back veneer.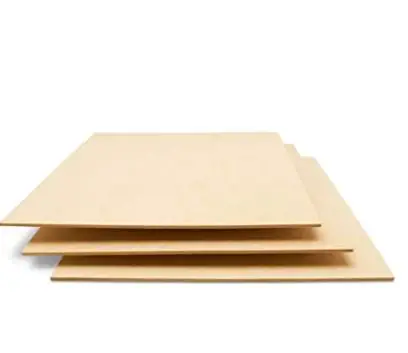 Features:
Grade B/BB
Heavy-duty
Durable
---
These thin wooden sheets are made of high-quality basswood plywood with a clear and smooth texture, neatly cut without burrs or splinters, safe, and easy to grip. Durable, rigid, and stable for all your woodworking needs.
These unfinished wood sheets in natural wood color have a classic and rustic appearance, easy to cut to any shape or size as desired.
Can be painted, stained, written-on, carved, marked, or embellished, bring a lot of joy for school craft classes and DIY projects.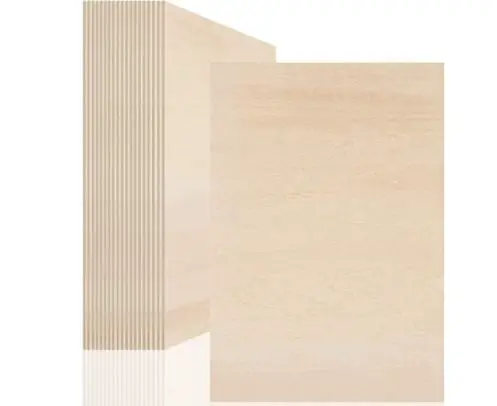 Features:
Smooth-Blank Surface
Versatile Usage
Quality Material
---
Highest grade veneer quality pre-glued, birch wood veneer edging for repair or enhancing cabinetry, furniture, DIY projects, shelving, crafts, and more.
Finely sanded to perfection, this plywood edge banding provides a perfect finish to your projects. This veneer edge banding is super easy to apply with a household iron with pre-glued top-quality German hot melt adhesive.
The extra strong hot melt glue is evenly distributed on the veneer edging for a strong, permanent bond.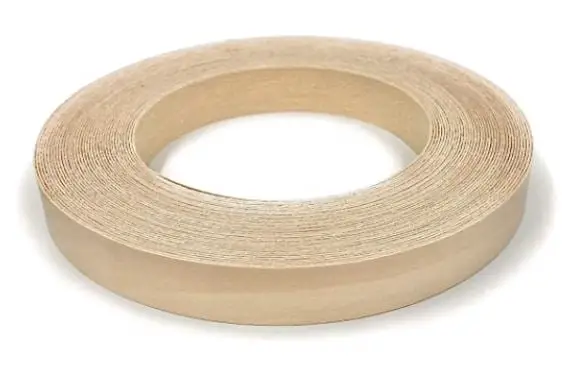 Features:
Easy installation
Quality Good Veneer
Pre-glued
---
3/4″ Marine grade unfinished plywood in either Fir This plywood is good on one side front that is smooth but can have patches and minor blemishes.
The backside allows for blemishes and an occasional knot.
Marine-grade plywood has solid with no voids and phenolic exterior glue. This plywood is not treated.
These plywoods are sold in larger sheets at the lumber yard and cut down to smaller sizes.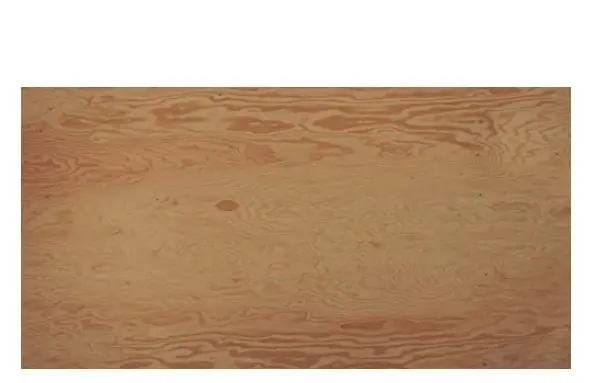 Features:
3/4″ thickness
Clear and Smooth
Exterior Glue
---
Common Questions About Types of Plywood
What is plywood?
Plywood is a remarkably strong composite typically made of thin veneers of wood peeled from logs (plies) sandwiched together with binders, pressed, and heated. The plies are laid at different angles, so the grain goes one way on one layer, the following way on the next, and so on.
What are the three types of plywood?
Most plywood is categorized as 3-ply, 5-ply or multi-ply.
3-ply is one of the most common types of plywood. It is about 2- to 3-millimeters thick and is generally used indoors since it looks more decorative than thicker plywood boards.
5-ply is a versatile type of plywood that is about 4-millimeters thick. Use it indoors or outdoors, but avoid using it for framing permanent structures, such as a shed or a home.
Multi-ply is a catchall term for plywood with seven or more plies. This plywood is strong and durable enough for roofing, framing, and other exterior structural projects.
Which are the significant types of plywood?
Veneer core plywood is the basic plywood with layers of wood bonded together. It's very strong.
MDF core is comprised of layers of wood ply sandwiching a core of MDF, or multi-density fiber. It's very stable with a more consistent thickness than veneer core plywood and is often used for doors.
Lumber core plywood is comprised of lumber sandwiched between veneer layers. It's often used for long shelves.
ApplePly is a brand name for a high-end type of veneer core plywood with many hardwood plies used for drawers and furniture where the edges are visible and sometimes become design elements in and of themselves. The face can be made of various types of hardwood, though it's often maple.
Exterior sheathing plywood is often used for lateral bracing on building exteriors and is rated CDX. The "C" is the rating on the face, the "D" is the rating on the back, and "X" is for Exposure, which means it's meant for outdoor use when covered with siding, for example. It has exterior-rated glue.
Subfloor plywood is waterproof and usually of greater thickness (¾ inch to 1 1/8 inch). It should be tongue and groove for a squeak-free floor.
What does plywood grade mean?
The grade refers to the quality and appearance of the plywood's face and back veneers. A has the highest quality and is the most expensive, and D is the least costly.
When two grades are indicated, A/B, the A refers to the face, and the B refers to the back.
What are the grades of plywood?
A-grade plywood features a smooth, sanded surface without knots. Any wood defects have been repaired with synthetic filler so that the veneer can be painted. A-grade plywood is ideal for furniture or cabinet doors.
B-grade plywood also features a smooth, sanded surface but may have more repaired defects up to 1-inch across.
C-grade is unsanded and may have several minor defects that need to be repaired with knots up to 1 1/2-inches across, discoloration, and sanding defects. C-grade plywood should be used when appearance is not essential, such as for subfloors or garages.
D-grade also uses defects that have not been repaired and knotholes up to 2 1/2-inches across, discoloration, and sanding defects.
You may also find ratings with two-letter classifications, such as BC. BC-grade is a mix grade plywood with one side graded a B, while the other is graded a C.
What are plywood sizes?
Plywood panels are generally available in three main sizes:
Four ft. x 8 ft.
Four ft. x 9 ft.
Four ft. by 4 ft.
The plywood thickness you choose depends on the needs of the project. Different types of plywood are available in a dizzying array of sizes. Generally speaking, plywood is made from 1/8-inch-thick to more than 1 ½ inches thick. Most plywood in a big box store will be ½ inch, ¾ inch, and 1 inch.
What are the most common plywood size and thicknesses?
The most common plywood sizes are 4- x 8-feet sheets and 5- x 5-feet sheets. The most common thickness of plywood is 1/2-inch, but plywood thickness can range from 1/8-inch to 3/4-inches.
What can you use instead of plywood?
You can use other types of boards in place of natural plywood. They may even be commonly referred to as plywood, despite being manufactured differently. Although not technically plywood, other engineered wood boards, and panels can be great options for construction projects when you want to save money or have a different look and feel. An example would be, Oriented Strand Board (OSB).
What other aspects should you keep in mind when choosing plywood?
Stainable plywood provides an already sanded surface that accepts stain well to create a natural-looking finish.
Paintable plywood readily accepts paint and laminate for a unique and customized appearance.
Pressure-treated plywood resists damage from water, weather, decay, and insects.
Plywood with tongue and groove edges are designed to snap together easily while creating a strong and tight joint between panels.
What is the best type of plywood for stains or paintings?
For plywood that will be stained or painted, choose grade A or B, and look closely at the side that will be exposed. There can be substantial variation between one sheet and the next. If the edges are exposed, make sure there are no holes or gaps in them.